Posted on 30 June 2021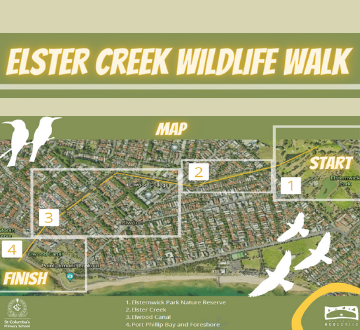 St Columba's Primary School and the EcoCentre have collaborated to create the attached guided walk from Elsternwick Park to the bay along the Elster Creek and Canal path. The walk is a fun, family-friendly activity to share over the school holidays. The walk introduces walkers to the natural history of the area and identifies some of the special fauna species that live within it, with a particular focus on species that use trees as a habitat.

In 2019 St Columba's was fortun...