St Columba's greenies in the news!
Posted on 13 August 2018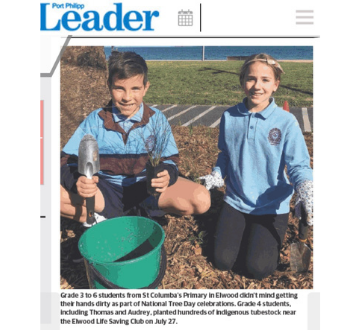 Thomas Carrick and Audrey Browne starred on page 2 of the Leader Newspaper last week for our impressive National Tree Day planting efforts!

Our final planting count was over 1,000 trees!

The day was supported by CoastCare Victoria as part of our initiative: St Columba's Caring for our Coast, as well as the Victorian Government's Port Phillip Bay Fund and CityWide.

A big thanks again to everyone involved.