Posted in Wellbeing News
Posted on 26 March 2021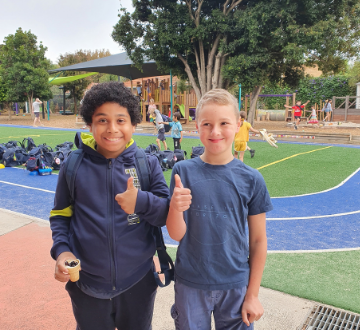 On Friday 19th March, our school participated in Ride2School Day and International Day of Happiness. We had nearly every Year Prep-4 ride, scoot, skate, walk or take public transport to school! What a huge effort! The students were treated to a delicious healthy breakfast as they arrived.

Students wore bright coloured clothing to celebrate International Day of Happiness and loved listening to fun and uplifting music during the day. It was great to come together as a whole school to enjoy...
Posted on 17 March 2021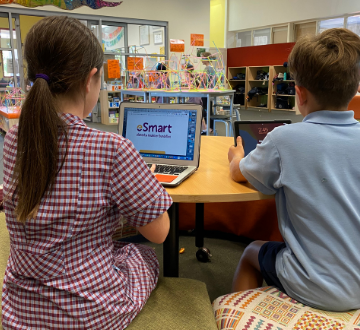 A team approach leads to great outcomes for all A few years ago, we recognised the importance of making cyber safety a priority in our school not just for our students but for our staff and parents. St Columba's has been a registered eSmart School since 2019 with the Alannah & Madeline Foundation. eSmart provides schools with management tools to deal with bullying and cyber issues and incidents so that students feel safer and more supported at school. Our eSmart succe...