Posted in Green Team
Posted on 11 June 2019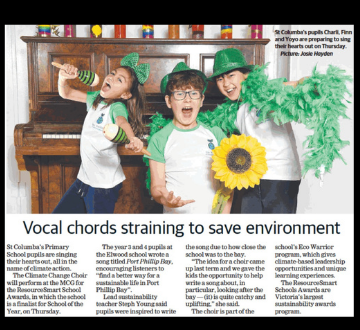 A few members from our highly sought after Climate Change Choir, were photographed in the Leader Newspaper this week. The Climate Change choir has been performing at many Sustainability events this year, singing about the need to care for the Port Phillip Bay.

Three of our Climate Change Choir stars - Charli, Finn and Yoyo - are starring in this week's Leader Newspaper!<

The article has run in the lead up to this week's Resource Smart School Awards. The Choir will be headin...